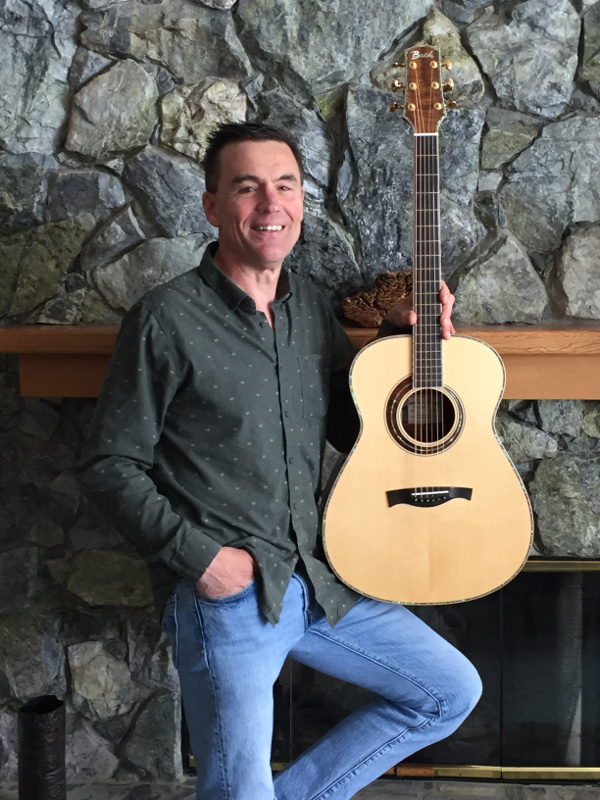 Hi, my name is Martin van Humbeck. Welcome to Martin Beck Guitars.
I have been a member of the Guild of American Luthiers since 1997 and I have been building acoustic instruments for over 25 years under the name Martin Beck (van Humbeck just doesn't fit on a headstock).
Each instrument is custom built in my shop, on the shores of beautiful Sproat Lake on Vancouver Island, British Columbia.
While my own designs (the Ashley and the JJ) and Tenor and Concert ukuleles are my primary interest, I also build Dreadnaught, OOO, OM, Resophonic and Classicals.
If you have any questions about commissioning an instrument please don't hesitate to contact me.